Enjoy Katchi Ice Cream Anytime
You're craving for a sweet treat at home or in the office? Choose how you would like to get the most Ice Cream!
Gift Cards - the coolest present
Celebrate your special event with our Ice Cream Gift Card, the perfect surprise for friends, family, colleagues, and even your lovely neighbors. Show your appreciation with this thoughtful gift that brings joy and delight to every ice cream lover. Let them indulge in our 30 delicious flavors at our Hackescher Markt and Savignyplatz locations, and make this festive occasion extra sweet for everyone you care about.
View Gift Cards
You might know us from here:


Sundaes, Shakes and Waffles at Katchi Ice Cream
We are your go-to artisan ice cream parlor in Berlin! We are all about handcrafted, homemade ice cream made with the finest locally sourced ingredients. Indulge in our unique ice cream flavors, including a range of plant-based options crafted with love and care. We are running our ice cream production in a modern, sustainable way, powered by renewable energy. Visit Katchi Ice Cream today and treat yourself with sweet frozen delights like our Strawberry Love Sundae, a Shake, a Bubble Waffle or a coffee.
Visit our stores
Bring your Furry Friend for Dog Ice Cream
At Katchi Ice Cream, we believe that everyone should be able to enjoy a delightful frozen treat, including your beloved furry friends! We are proud to be a dog-friendly ice cream parlor, welcoming all well-behaved canines to join you for some delicious Ice Cream. We provide fresh water for them as well as the most delicious dog ice cream with our Katchi Paw Edition. It's a special sugar-free dog ice cream made just for them! We can't wait to see you and your adorable canine companion!
Dog Ice Cream
Best Ice Cream flavors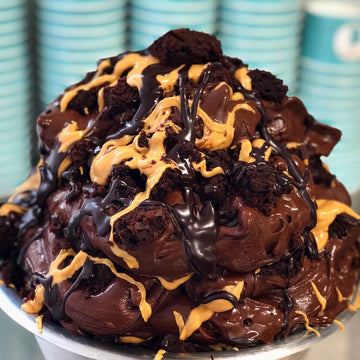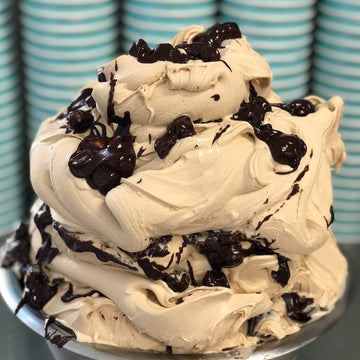 Indulge yourself with our Treats
Discover handcrafted Ice Creams, Shakes, Bubble Waffles and Sundaes. Find your new favorite today!